The HTC One X series uses one of two different LCDs. The most common one that we come across, pictured below, is manufactured by the Sharp corporation. The less common one is made by Sony. Since these LCDs are not interchangeable you will need to disassemble your HTC One X and identify the LCD in order to decide which one to order. The downside to this is not just that you might need to reassemble the phone until your replacement part has been delivered but also the fact that it is very easy to damage the glass on the front of the phone during the removal process. If the glass is already cracked then chances are that you will probably make it a bit worse when you remove the assembly from the back cover. The good news is that you don't have to go too far inside of the phone to tell which LCD you are working with. The LCD in this photo is known as the "green flex" LCD.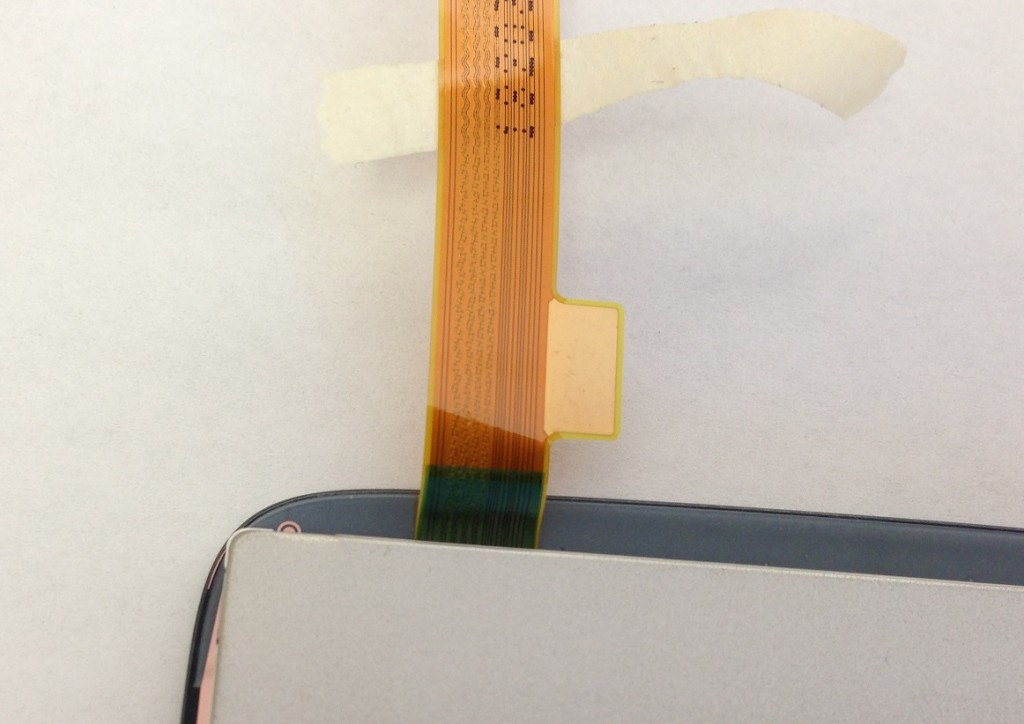 In this disassembly video you can see the rear cover being removed from the phone. Near the bottom you can see the location of a green section just next to the LCD. This is the Sharp LCD made for the HTC One X. Be sure to check for this marking or any other green stripes which indicate that this is the correct LCD for your phone.
Adding transparent tape to the lens of the phone will help prevent glass from falling off as you pry around the edges. You will want to be as careful as possible when removing the LCD assembly as this can get a bit messy. Fortunately the addition of transparent tape should not affect the functionality of the touchscreen so you or your customer will be able to continue using your HTC One X until your replacement screen has arrived and been installed.