You can find the most commonly used Galaxy S6 replacement parts on this page.
Whether you shattered your screen or back panel will make a big difference in the amount of labor involved with repairing your S6. In some cases these things are best left to a professional but if you feel confident about working with fragile and expensive devices then you should be able to find what you need here. Tools required for this project can be found on our cell phone repair tools page.
If you plan to attempt glass only replacement on the Galaxy S6 you will need a few specialized tools, patience, and skill/experience. This is an advanced level repair and a lot of things can go wrong. If this is your first time working on a phone we highly recommend that you replace the entire display instead as this will improve your chances of success and reduce the likelihood of damaging your phone. This repair requires the following: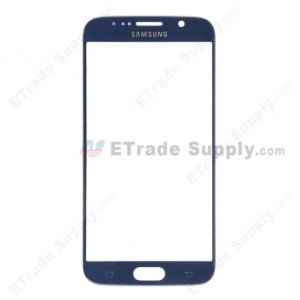 GS6 display replacement is moderately difficult and care must be taken not to damage any of the internals as that will add to your repair cost and can potentially ruin your phone. If you are not completely confident in your skills then by all means contact a professional or consider our mail in service.