LG Flagship Phone for 2018
LG Flagship Phone for 2018
Will LG get back in the game this year?
Whether or not you are a tech if you want to keep up with current smartphone news and how damaged devices can be dealt with be sure to subscribe and hit the bell notification icon.
The South Korean manufacturer recently settled a class action lawsuit based on boot loop issues for several of its handsets including the G4, G5, and Nexus 5X. LG customers with affected devices were offered their choice of $425 cash or a $700 rebate towards the purchase of another LG device. LG said that a loose contact between components was the cause and while there have been reports that heating the affected area of the phones motherboard could temporarily resolve the issue this will almost always cause irreparable damage to the component or surrounding hardware so if you are concerned with recovering data this is generally a terrible idea. In fact it's almost always a terrible idea to "reheat bro". This would definitely void your warranty and most likely eliminate your chances of recovering information stored on the device. Find a qualified technician to assist you if you'd prefer to get the phone working again.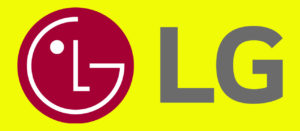 LGs new flagship will not be called the G7 and according to leaks will be code named Judy. No idea why at this point but Judy is rumored to feature a 6.1-inch 18:9 Full Vision display just enough to be bigger than Samsung's S9. It is said to use a new technology called MLCD+ which is capable of 800 nit brightness that consumes 35% less power than IPS or In-Plain Switching LCD. LCD technology has come a long way and even Apple still uses it with the exception of its flagship the iPhone X which we've been told may transform this year to a larger LCD rather than using the OLED technology that the current version has.
Here are some of the specs that we should see for the
LG Flagship Phone 2018
Qualcomm Snapdragon 845 processor
4GB RAM
64GB Storage
Dual Rear Cameras Featuring:
16-Megapixel Sensors with f/1.6 Lenses
"Boombox" Stereo Speakers
In December 2018 LG South Korea's trade ministry approved proposals by LG to begin manufacturing OLED panels in China. Considering that LG will be using an MLCD+ panel at least for the upcoming flagship this makes more sense now. Not only would this retain manufacturing of this new technology for South Korea but the potential to increase sales by producing OLED displays in China could give LG an economic boost.
Hopefully recent hardware problems for the phone makers previous releases will be at least partially eclipsed by the LG Flagship Phone for 2018, AKA Judy.